UT Southern Spirit Debit Card
FOR IMMEDIATE RELEASE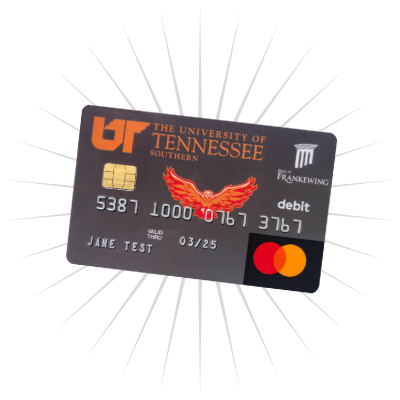 Bank of Frankewing unveils University of Tennessee Southern Spirit Debit Card.
Visit Any of our Branches to sign up for a Spirit Card Today!
Pulaski, TN (June 8, 2022) – Bank of Frankewing announces its highly anticipated partnership with University of Tennessee Southern at the Giles County Chamber's monthly Community Coffee.  The new partnership allows Bank of Frankewing checking account holders the opportunity to customize their debit card with a UT Southern design.
This School Spirit Debit Card gives cash back to UT Southern.  A portion of the interchange income created, every time a spirit debit card is used for a qualifying purchase, will be donated back to UT Southern.
"In 2021, we supported the University of Tennessee and Martin Methodist College merger with a one-time donation to the Founder's Circle, but we wanted to create an ongoing path to support the newest University of Tennessee campus.  The release of this new card is the latest step in our ongoing partnership with UT Southern," says Bank of Frankewing CEO, David Barnes.
Evan Beech, Interim Vice Chancellor of Advancement at UT Southern, shares, "This partnership will directly benefit our students, and I look forward to creating more student enhancement opportunities with the Bank of Frankewing."
"This institution is important to us.  Many of our employees and community members are alumni, and there's great support for UT Southern," shares David Barnes.
Click Here to Learn More about Spirit Debit Cards.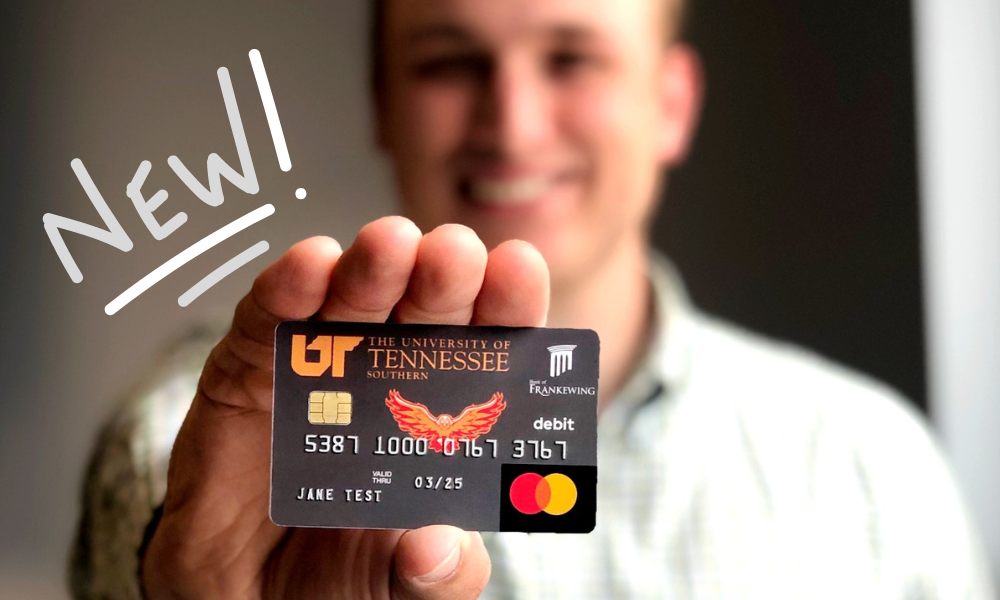 FAQs
Do School Spirit cards cost me money?
No, you do not incur any additional costs for signing up for and using a school spirit card. Bank of Frankewing created this program to benefit each high school.  Any costs are paid by the Bank and not incurred by customers.
Can I have a school spirit card for a free checking account?
Yes, school spirit cards can be used for any of our checking account options including our Free Checking account options, Kasasa checking accounts (which are also free) or any other Bank of Frankewing checking account.
Visit Any of our Branches to sign up for a Spirit Card Today!
About Bank of Frankewing
Bank of Frankewing is one of the region's leading financial institutions serving individual consumers, local businesses and large corporations with a full range of banking, investing, lending, and other financial management products and services.  Through continuous service since 1921, Bank of Frankewing embodies community values while providing top notch customer service and customized banking services to middle Tennessee and north Alabama.  Welcoming you to learn more about the Bank of Frankewing, call 931.363.1796 or visit www.BankofFrankewing.com. Member FDIC.  Equal Housing Lender.
###
For More Information, Contact:
(931) 363-1796