Press Release CEO Retirement
FOR IMMEDIATE RELEASE
Bank of Frankewing Announces CEO Retirement After 50+ Year Banking Career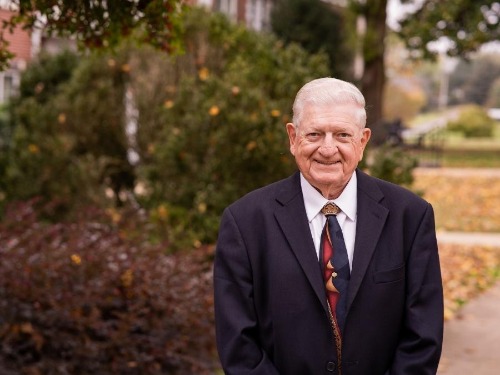 Frankewing, TN (December 30, 2021) – Bank of Frankewing is announcing the retirement of Chief Executive Officer, Meade C. Hopkins. Mr. Hopkins announced his intention to retire on December 31, 2021 to the Board of Directors at a November board meeting. He will continue to serve on the Bank of Frankewing's Board of Directors. The Bank of Frankewing is pleased to announce David W. Barnes, current bank President, will serve as President and CEO beginning January 1, 2022.
Meade Hopkins has over 58 years of experience in community banking. Mr. Hopkins is a graduate of Beech Hill High School and lifelong resident of Giles County. A veteran of the Korean Conflict, Mr. Hopkins earned his BS in Mathematics from Middle Tennessee State University. He worked as an educator at Boonshill High School before beginning his banking career at the Union Bank of Pulaski in 1964. Mr. Hopkins joined the Bank of Frankewing in 1968 and was instrumental in facilitating the Bank's growth from $1.5 million in assets to its current $400 million. Over his tenure, Mr. Hopkins has witnessed his staff grow from 3 to 90. In 2011, he was recognized by the Tennessee Bankers Association as a Leaders in Banking Excellence recipient.
"As a new college graduate, Meade took a chance on me and gave me a job. He pushed me along and helped develop my career. Forty years later, we are still partners growing this business. It will be hard to lead without him, but he created this bank's culture, and we will continue to follow in his footsteps," says David W. Barnes, Bank of Frankewing President.
"Retirement will look a little different for me. At 86 years old, I will enjoy farming and family time, but my role in the bank will continue as a director and shareholder. I have been blessed and look forward to blessing those around me," shares Meade Hopkins, retiring Bank of Frankewing CEO.
Senior Vice President Kim Brown shares, "I speak for all employees when I say our CEO and more importantly our friend will be missed."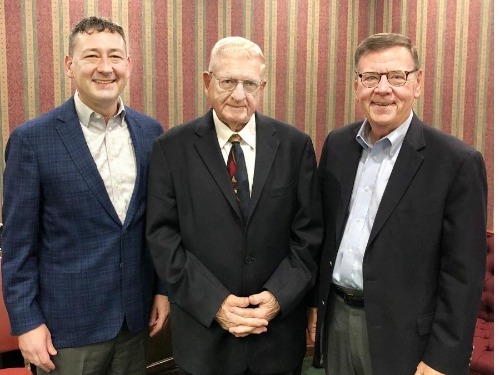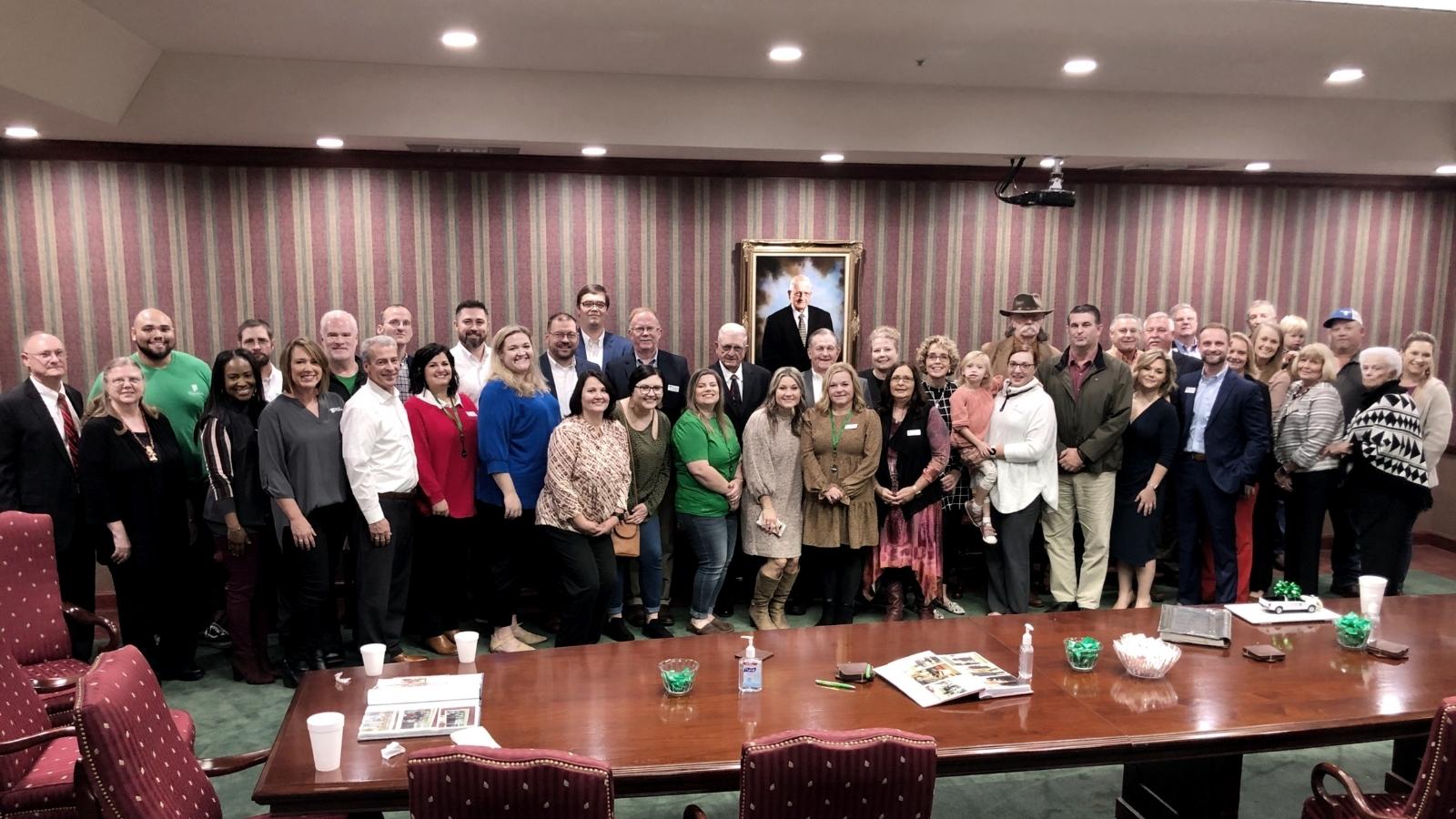 About Bank of Frankewing
Bank of Frankewing is one of the region's leading financial institutions serving individual consumers, local businesses and large corporations with a full range of banking, investing, lending, and other financial management products and services. Through continuous service since 1921, Bank of Frankewing embodies community values while providing top notch customer service and customized banking services to middle Tennessee and north Alabama. Welcoming you to learn more about the Bank of Frankewing, call 931.363.1796 or visit www.BankofFrankewing.com. Member FDIC. Equal Housing Lender.
###
For More Information, Contact:
Hayley Holt, Director of Marketing
Bank of Frankewing
P.O. Box 1
Frankewing, TN 38459
(931) 363-1796
hholt@thebof.com